LOCAL ATTRACTIONS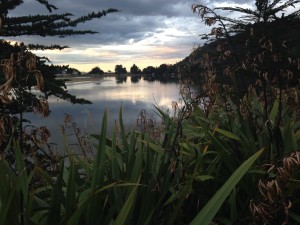 Private and secluded in a native bush setting, The Barn B&B is just 15 minutes from Dunedin, on a hill above Blueskin Bay and the village of Waitati.
Here are some of the local attractions not to miss:
Orokonui Ecosanctuary – home to New Zealand's tallest tree and an increasing number of endangered birds, the ecosanctuary is a must-visit while in the Bay.
Blueskin Nursery and Café – indulge your inner gardener at one of the best garden centres in the region. The café offers an impressive array of brunch and lunch options, or take your coffee and cake down to the local beach.
Gallery on Blueskin – Blueskin Bay is home to many creative people, including artists of different styles. View local paintings, pottery and all manner of weird and wonderful artifacts created by locals.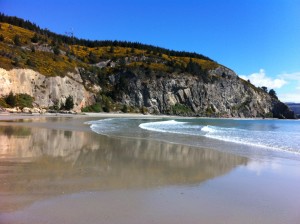 Doctor's Point beach – an ever-changing beach where the sea pours into and out of Blueskin Bay. An exceptional walk from mid to low tide.
Warrington beach – a lovely long beach for a relaxing ramble. Swimmable in the summer (if you're brave!).
Coast Road – this back road runs from Evansdale along the coast to Hawkesbury. Along the way you will be treated to spectacular views of the coast and over the township of Karitane.
Silver Peaks bush walks – just five minutes up the road is a stunning bush walk which takes you down into a gully with an ancient (by New Zealand standards) reservoir.